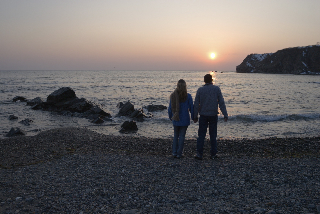 I am an eclectic therapist. That is, I use several different therapy types/tools in various situations. The main ones I specialize in include:
Humanistic (for both individuals and family therapy): Focuses on self-awareness and awareness within the family system. This awareness of each family member's feelings and perceptions, can lead to empathy for one another, which is a big part of recovery for families! The therapy also focuses on feelings and communication within the family.
Cognitive-Behavioral: Focuses on our thought process, core beliefs of oneself, and the behaviors that they lead to. For example, going from "I am a bad person" to "I am a good person that made a mistake." It also includes altering behaviors, which can in turn change our underlying core beliefs (kind of a flip-flop).
Adlerian: Focuses on identifying where things (often times Shame) come from, and then what we can do to break out of self-criticism/aggression towards others, and replace it with self-appreciation/appreciation of others. This one includes being of service to others, which helps us feel good about ourselves down deep.
Bowenian: Is a family therapy that focuses on taking fused (too close/chaotic) families and differentiating them. That is, taking focus off of the family member with the easily identifiable symptoms, and each member (including the parents as a 'member') working on their issues, which then leads to a cohesive family.
Structural: Restoring order to a family with confused family roles.
Narrative: Focuses on externalizing issues at hand. For example, going from "I will always be addicted to gambling." to "I am a good person that is in a battle with gambling addiction. But, I plan on beating this addiction guy to the ground!"
Solution-Focused: This therapy focuses on finding internal strengths that can be used to find a solution to the problem. This therapy can be summed up as follows:
If it's working do more of it.
If it isn't working, try something else.
If it isn't broken, don't try and fix it.
Psychodynamic: The main focus is to uncover the unconscious content of a client's psyche in an effort to alleviate tension. This therapy focuses on finding the origins of issues at hand, and then altering those personal dynamics. That is, identifying our unconscious instincts and beliefs, and then not allowing them to control us.