A main focus in working with PTSD is finding peace in both life and oneself. This can be hard to do after a life-altering event, and may take time, but it can be done. I join my clients and their families in working through such hard times. Watching people make it through such situations is an admirable thing to see. Call (949) 945-4364 today to schedule a free consultation.
Symptoms of trauma can include:
Intense fear/anxiety
Helplessness
Distressing recollections (images, thoughts)
Recurrent dreams of the event(s)
Sense of reliving experience
Psychological distress at exposure to cues that symbolize event(s)
Efforts to avoid thoughts, feelings, or conversations associated with trauma
Use of pain medications/narcotics/alcohol to avoid distressing thoughts
Diminished interest in social activities
Sense of foreshortened future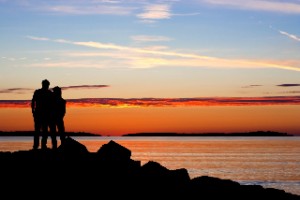 I specialize in the individuals, and families, dealing with a traumatic event. Such situations are extremely hard to get through. There is a lot of pain, anger and denial for not only the one dealing with the PTSD, but also with the family that is standing beside them. A lot of the therapy is based on going through the five stages of bereavement (bereavement doesn't take place only in death). They are: Denial, Anger, Bargaining, Depression, and Acceptance. My heart goes out to all of you. The journey can be long, but peace within can be attained.